YOUR TRANSPERSONAL THERAPIST AND YOU
Working with a transpersonal therapist is like training in any art or discipline. The teacher has already walked that path before you. That's why, he or she can be your guide and show you the working of the flows and mechanisms that are put in place ... But it is YOU who gently and subtly plays with energy, materials and ideas, removing blockages, directing the movements ... It is YOU who learns how to effectively use your strength and how to use it with the least possible pain, listening to yourself. The therapist, in accompanying you and sharing the process of identifying and healing the cause of conflict, saves you time and suffering. The transpersonal therapist, in addition:
Provides practical tools,
Shares a knowledge of your mental and emotional workings,
Offers a broader view of the healing process and its stages,
Introduces new references and,
Establishes a greater connection and identification with your inner self that helps put an end to the conflict.
Together, we will clarify the confusion that occurs in these processes of change.
Together, we will softly and subtly play with your energy, removing blockages, directing the steps needed to overcome your limits and opening up possibilities that you would never have imagined.
MARÍA VÁZQUEZ IS YOUR THERAPIST IF…
If you have a receptive and inquisitive mind.
f you want clarity.
If you get confused and you get stuck at a given moment, but you have the ability to recalibrate and return to focus on a purpose.
f you are open and willing to abandon this wandering existence and want to start truly LIVING...
If that's you, let's get in touch. I'm your Transpersonal therapist. I will gently accompany you throughout this internal battle. On the one hand, I will support you at all times, while on the other I will make you face some truths that perhaps will inconvenience but you should free yourself from the chains that are now constricting you. On the one hand, I'll walk with you along this long journey, while on the other, I'll challenge you presenting other alternatives to these limiting beliefs that are not letting you live as you deserve. But I'll always do it gently and in a way you can accept and assimilate with an suitable level of confrontation.
MARÍA VÁZQUEZ IS NOT YOUR THERAPIST IF…
Si aún y a pesar de ver tu limite, no estás dispuesto a traspasarlo.
Si no tienes una actitud de querer cambiar.
Si tus miedos te superan y oprimen, y no tienes la motivación de querer ir más allá, de liberarte o de verlos tal como son. 
Si aún valoras tu estado y no estás decidido a profundizar.
Si no te atreves a salir de tu área de confort conocida.
Si te niegas a asumir que eres TÚ el que quiere seguir así y que no eres víctima de factores externos.
Si no quieres asumir tus propias elecciones.
Then, Maria Vazquez is not your therapist. Because, in order to start a new life, you have to accept where you are at, you have to want to change, and you have to want to take the first step. But if – on the other hand- you're determined to create your own change, please get in touch. Imagine what would LIVING LIFE to its fullest would really be like. Without any strings attached. Without fears. Without limits.
WHO WILL GUIDE YOU IN YOUR THERAPEUTIC PROCESS?
I am Maria Vazquez Herranz, Transpersonal Therapist, Gestalt therapist (IPG Madrid) and individual and group therapist. I am also an architecture graduated from the Polytechnic University of Madrid. I am co-founder of the Association for the Development of Inner Peace (Asociación para el Desarrollo de la Paz Interior) and a member of the Spanish Association of Gestalt Therapy (A.E.T.G.)
I also collaborate with Mente Uno S.L. as a therapist and writer. My experience includes:
Having led several study groups for a Course on Miracles since 2008,

Conducting group and individual therapies since 2010,

Tutoring training groups in the Gestalt therapy IPG,

Having led meditation, self-knowledge and study groups for a Course on Miracles,

And having founded an association with several other colleagues with the sole purpose of extending the reach of mental healing to as many people as possible every single day.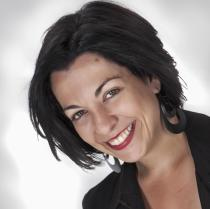 I have gone through several changes since the moment I started questioning whether I was happy with my life:
Career changes motivated by a search for my true calling, and by the urge to want to feel satisfied with my work and my contribution to others. I have gone through several different jobs and studies in different fields.

Changes in my relationships as a result of wanting to investigate what made me stumble over the same stone over and over again with the same kind of emotional links and dependencies.
Changes in my finances resulted from being willing and daring to respond to a number of motivating challenges.
All these changes had a common denominator - they have always been for the better and I have always learnt from what I have put on them. As a result, my confidence has been constantly strengthened in the process.
There have been moments of doubts, fears, emptiness and loneliness.
Moments of internal conflict with my own ghosts.
There's also been a lot of learning, many achievements and satisfaction beyond anything I could have ever imagined.
In all this time I have come to know those dark areas within me and how they work to either drive me or sabotage me.
I have learned that nothing changes without my will for it to happen and that I can get to know me and learn to be happy by taking responsibility of my own experiences and acknowledging the part I have taken in them.
From this long journey I have developed the motivation and the ability to share my experiences with others who are in the same healing process as me through therapy, articles and collaborations.
Our therapy will be tailored to suit your experiences, providing you with the means to develop or treat different areas according to your needs.
These are the therapy formats currently available to you:
Individual sessions, where we work in a more personalised fashion and follow the evolution of the process in a more continuous basis..
Group sessions where you will participate and share your personal situation in a group, and indirectly learn from listening to the experiences of others.
You can participate in both modalities in person or remotely via phone or Internet from anywhere, and whenever it's most convenient for you.
Are you keen to find more information? Please, visit the section that suits you best: Individual therapy or Group therapy.